We are happy to announce that the 2022 edition of ICDF2C conference will take place at
Holiday Inn Express Boston
Express Boston is close to Downtown, just near the South Bay Shopping Plaza with lots of stores, several restaurants, AMC Movie theater are just 3-5 minutes walk.
Location
69 Boston Street
Boston, MA 02125
Contact details
Phone: +1 (617) 288 3030 ext. 111
Fax: +1 (617) 265 6543
Email: [email protected]
Website: http://bit.ly/hiexbos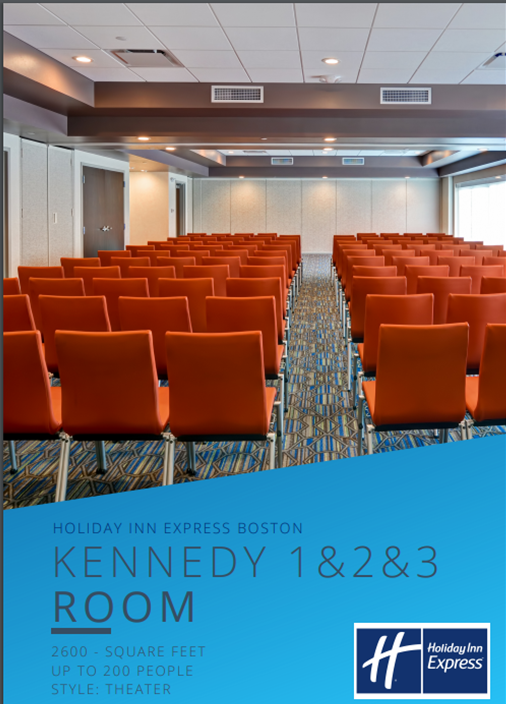 Accommodation
It is our pleasure to let you know that the Holiday Inn Express Boston granted us special room rates for the conference participants!
Your room rates for November 15th, 2022 – November 18th, 2022
$139 – One Queen Bed Standard (up to 2 guests)
$149 – Two Queen Beds Standard (up to 4 guests)
+$20 for Deluxe Rooms
*plus 16.45% tax.
Rates are guaranteed until November 7th, 2022
Group code to book rooms by phone is ICD (call 1-800-465-4329)
Please, use the following link: ICDF2C 2022
All rates include:
– Deluxe hot breakfast buffet
– WIFI
– free parking (and bus parking)
– free tea/coffee 24/7
– free homemade cookies service (3 pm-5 pm)
– free fitness center
– shuttle to Convention Center
– shuttle to T station if walking – 6 minutes
– shuttle to/from Logan Airport ($10 pp)
– portage upon request ($3.5 one way)
An Airport Pick-Up
The hotel provides an airport pick-up for $10 pp.
Call the hotel when you are ready and ask to pick you up.